The friendly village of Schoorl lies beside the highest and widest dunes in the country. This coastal village probably has the most beautiful dune area in North Holland, but has always remained humble. You go to the beach by bike. At the bottom of the 50+ metre-high climbing dune – where children gleefully roll to the bottom – is the same café that has been here for over a century. And the trees? They have grown just as old.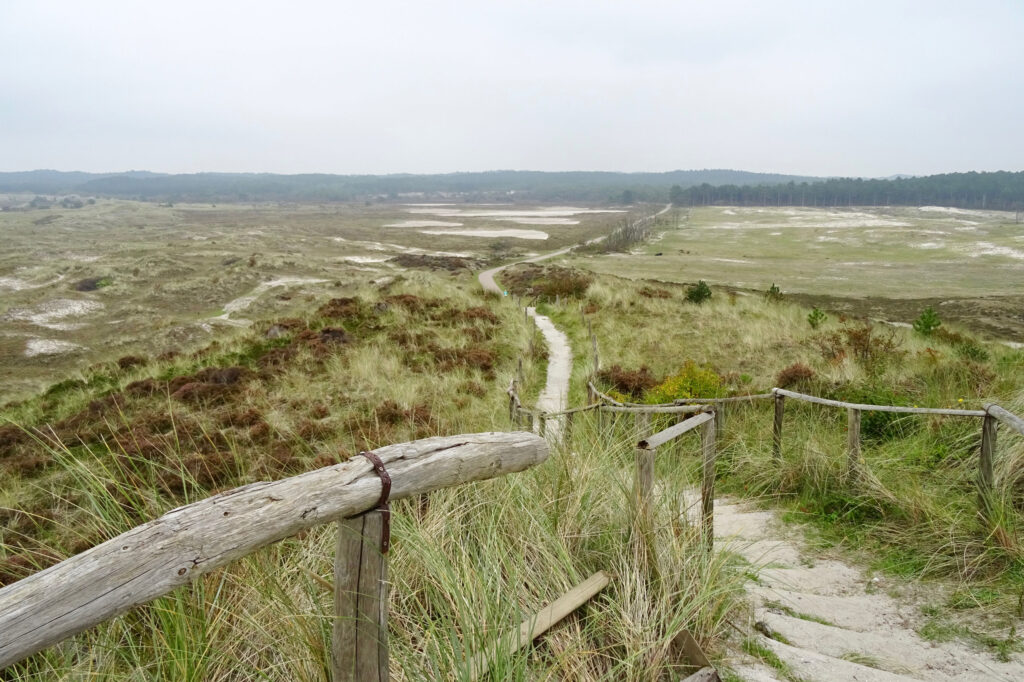 National Park
Schoorl can rightfully refer to itself as a National Park and has over 60 kilometres of hiking paths. Walk beside heaths, forests, the bird lake and over the dunes that are sometimes as wide as 5 kilometres. De Kerf is also unique to this region: a natural inlet in the dunes where sea water flows into the dunes at high tide. This is the natural habitat of the green woodpecker and the rare night swallow and during the summer months white orchids blossom everywhere. Ask for more information or buy a map of the region from De Schoorlse Duinen Visitor Centre where a Gnome Path has been created for younger visitors: a wonderful nature path through the forest and dunes. Put on your knapsack and go in search of gnomes!
Cycling
Did you know that you can enjoy surprisingly good mountain biking in Schoorl? The finest, most challenging and demanding mountain bike course in the Netherlands can be found here. Substantial climbs, loose sand and beautiful panoramas ensure that you work up a sweat with love. After a day of hiking or cycling you're bound to spend some time on one of the many terraces or enjoy a bite to eat in the cosy restaurants. Staying the night is also possible: you will also find plenty of campsites, bungalow parks and bed & breakfasts in the area.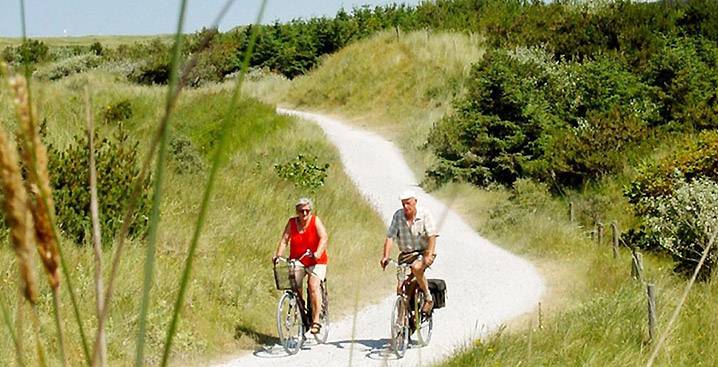 Bikes are for rent at 'de fietsenwinkel'
The Schoorl dunes is the widest dune area of North Holland, with dunes up to 5 km wide. The highest dune can be found here (55.5 meters above N.A.P.). You will also find the highest climbing dune here: no less than 51 meters above N.A.P. Get off your bike! The climb is definitely worth it because the view is magnificent.
De Berenkuil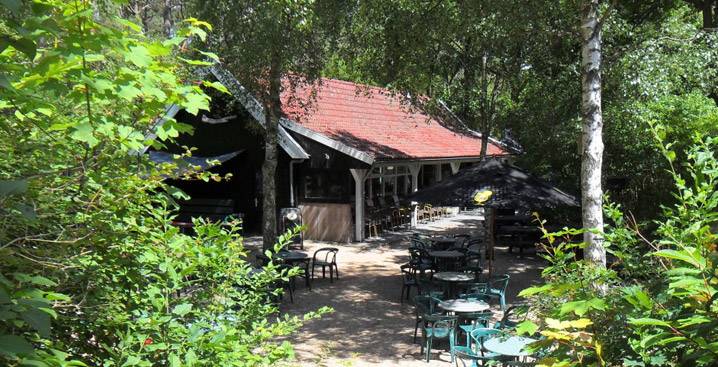 What you should not miss while cycling through the Schoorl dunes is 'De Berenkuil', a natural resting place on the way to the sea. The Berenkuil has been around since 1963 and you can go there for a delicious cup of coffee, tea or a cold beer. You have also come to the right place for a pastry or sandwich.
You can find De Berenkuil on Schoorlsezeeweg 2. This is the road that runs from the Oorsprongweg towards the sea.